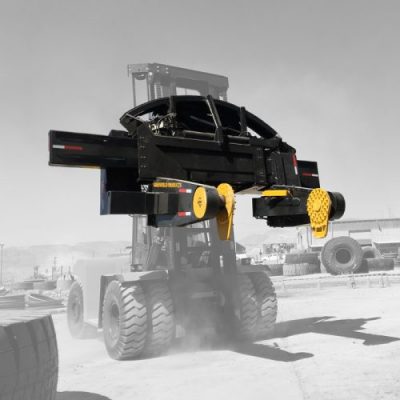 The TH35XR Tyre Handler is specifically designed to use standard toggle controls, and provide unsurpassed operator visibility under the carriage with an unobstructed view of the haul truck drive axle. The result is a tyre handler with productivity that is second-to-none.
Integral mount in forklift truck mast. Uses standard toggle controls.
Designed to handle the largest mining tyres and wheels with or without chains.
Optimised truck capacity provides a lift truck solution with maximum manoeuvrability and small foot print.
Drop arm design provides unmatched operator visibility and provides egress out of the handling area for safety.
Functions include outer carriage tiliting, clamp arm positioning, arm side shifting, tyre rotation and fallback.
All functions use hydraulic cylinders for durability and ease of maintenance. 
*Maximum truck capacity measured at the pad centre. Truck capacity depends on the fork truck counterweight option. The final rating plate, issued by the OEM, depends on the configuration of the truck and the attachment combined.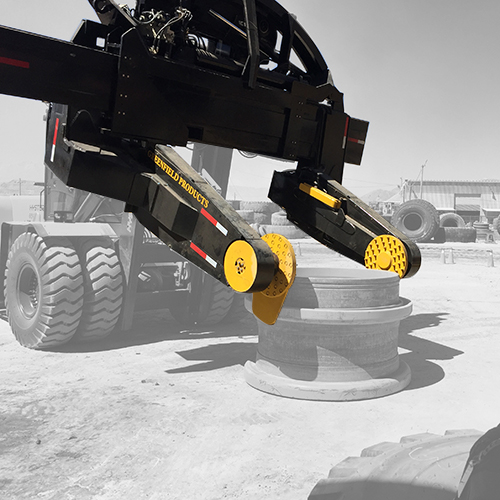 Need your questions answered?